Inauguration of Willow Woods Pre School by MLA Vivekananda & Director of Willow Woods Jyoti Penumusta
A New Beginning For Young Minds: Willow Woods Pre School launched in Bachupally, Hyderabad
Hyderabad (India), March 13: Today marks the official inauguration of Willow Woods Pre School, located in Bachupally, by MLA Vivekananda (Quthbullapur constituency). With the tagline 'Celebrate the Childhood', Willow Woods seeks to provide a safe and nurturing environment for children aged two to six.
Led by Director Jyothi Penumusta, the school offers an activity-based learning curriculum that focuses on developing a child's intellectual, physical, language and social skills. Each activity is designed to help stimulate a child's creativity and critical thinking capabilities. The school also offers special activities such as yoga classes for kids and music lessons tailored to their age group.
At the inauguration ceremony, MLA Vivekananda spoke about how education is one of the most important investments we can make in our children's future. He expressed his enthusiasm for Willow Woods Pre School and its focus on providing quality early childhood education. He also praised Director Jyothi Penumusta's commitment in creating an exceptional learning environment at Willow Woods.
Willow Woods provides a secure environment with CCTV surveillance and friendly staff members who are trained to effectively handle children of all ages. The classrooms have child friendly infrastructure, educational resources, learning aids and Audio-visual medium which helps students get hands-on experience from an early age. In addition to academics, Willow Woods provides extra curricular activities such as sports classes, art & craft sessions and dance workshops which help kids explore their interests outside of core subjects like Maths and English said, Director Gopal Raju.
Children enrolled at Willow Woods benefit from regular medical checkups manned by pediatricians who monitor their growth progress over time .The school also emphasizes healthy eating habits. Furthermore, the school has tie-ups with local industry experts who visit frequently in order to give career guidance counselling sessions.
At Willow Woods Pre School, we understand the importance of the first six years of a child's life. During this time, their physical, mental, social and emotional development is key in helping them become confident and successful individuals. That's why our team of qualified and dedicated teachers strive to support these early childhood years by providing a safe, hygienic and creative environment for our students.
Our classrooms are designed with bright colors and interesting shapes to bring out the creativity and imagination in each child. To further facilitate learning, our school also has various learning corners such as a Doll House, Creative Centre, Multi Activity Gym, Audio Visual Corner, Public Speaking Corner, Role Play Corner and Free Play Corner. With these learning corners, children can explore their interests while developing skills that will help them throughout their lives said Director – Seetharama Raju.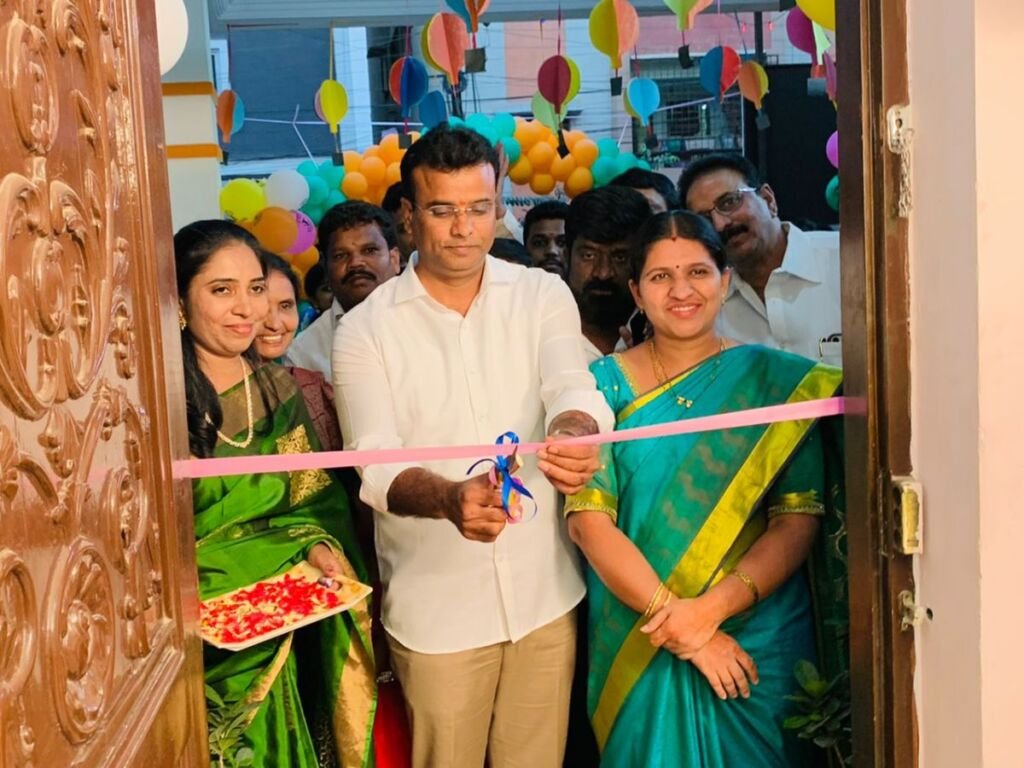 At Willow Woods Pre School we aim to ensure that every child receives the best foundation possible so they can grow into well-rounded individuals who have all the necessary skills needed for success. Our teachers engage with each student regularly to monitor their progress and ensure they are meeting every milestone along the way. We also use age appropriate activities to help them develop social skills such as problem solving abilities and communication skills which are essential for academic success later on in life.
We understand how parents want only the best for their children's future and know that providing an excellent education during these formative years is extremely important. That's why at Willow Woods Pre School we conduct assessments throughout your child's schooling so you can be assured that your child is receiving quality education from us.
In addition to regular classes we also offer extracurricular activities such as music classes or sports clubs which can further enrich your child's overall development while having fun in a safe environment. We also provide outdoor play areas where children can explore nature which helps promote physical fitness while developing motor coordination skills like balance or agility which are key components of a healthy lifestyle.
At Willow Woods Pre School we strive to make sure that each student has access to all the resources they need so they have a solid foundation when transitioning into primary school education later on in life.  So with this intention, a Kids Library is set up so kids can have access not only to books but also toys, educational toys, puzzles, Montessori board, soft toys etc., If you would like more information about our school please contact us via email or telephone and one of our helpful staff will be happy to answer any questions you might have! Thank you for considering Willow Woods Pre School – we look forward to helping your child reach their full potential Said Director – Jyothi.
In conclusion, MLA Vivekananda Appreciated all those involved in making this event possible while reaffirming his faith in schools like Willow Woods Pre School that strive towards providing quality education and holistic development opportunities for children in Bachupally vicinity. He has also launched the Brochure & Website of Willow Woods – www.willowwoods.co.in
This is indeed a major milestone in promoting greater literacy among young minds who aspire towards achieving success later on in life.
If you have any objection to this press release content, kindly contact pr.error.rectification@gmail.com to notify us. We will respond and rectify the situation in the next 24 hours.