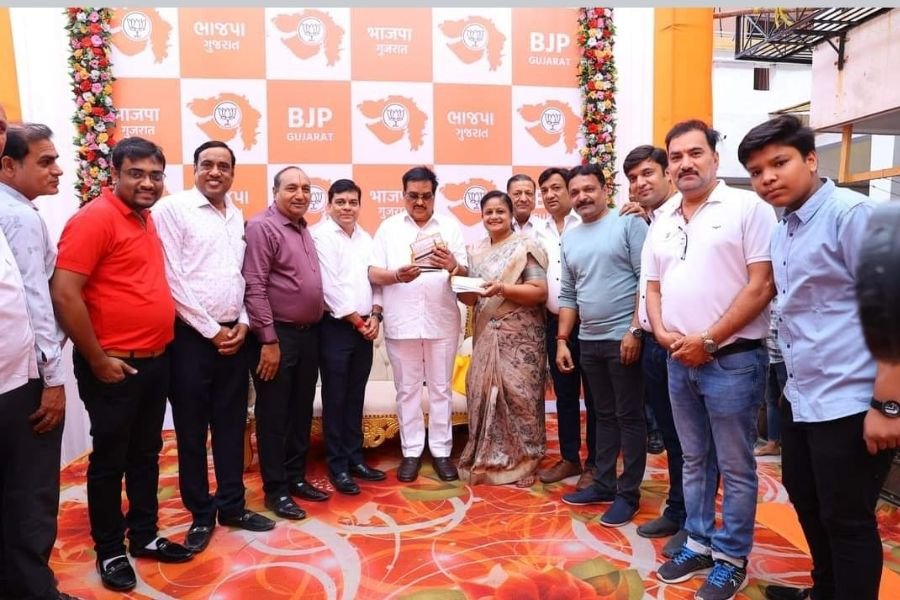 Surat (Gujarat) [India], March 18: The city-based Preksha Seva Foundation celebrated Gujarat Pradesh BJP President CR Patil's 69th birthday by opening Sukanya Samriddhi Yojana accounts for about 100 girl children.
Preksha Seva Foundation, a non-profit organisation in Surat, commemorated the birthday of BJP President CR Patil by spreading the light of service through various social activities. At an event held at Mehndipur Balaji Temple in Vesu Bharathana, Surat, the Foundation deposited Rs 1,000 in each of the 100 Sukanya Samriddhi Yojana accounts of the 100 girl children.
Rashmi Saboo, municipal ward number 22 councillor and Surat Municipal Corporation's (SMC) Standing Committee Member, said the programme was held at Mehndipur Balaji Temple in Vesu Bharathana on behalf of the Preksha Seva Foundation. On this occasion, Navsari MP and Gujarat BJP State President CR Patil, Minister of State for Home Harsh Sanghvi, and MLA Sandeep Desai were invited.
"Around 100 girls benefited from Sukanya Samriddhi Yojana through Preksha Seva Foundation," Saboo said. The Foundation opened accounts in the Bank of Baroda under this scheme and deposited one thousand rupees in each account."
It is worth noting that the Preksha Seva Foundation has been providing continuous service to the community for many years. Prior to the event, programmes were held to inform people about the widow assistance scheme, health checkup camps, assistance to the disabled, government schemes, and so on.